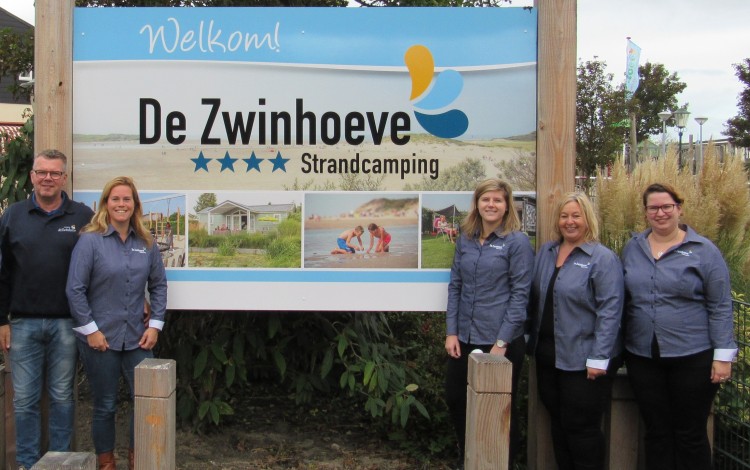 Meet our toppers!
Sander and Yvonne are the managers of Strandcamping de Zwinhoeve since 2022.
Yvonne, Tess, Chantal & Anja are the first point of contact at the reception. During your stay at the park, feel welcome to come in with questions or for nice tips. We would also like to hear from you if you have any comments or points for improvement!
Sander ensures that the campsite is tidy and that everything is in order on the site and in the buildings. Of course, external companies also regularly come to help with the larger jobs and greenery maintenance.
Gregorz & Alysia ensure that the toilet blocks, chalets and private units are neat and clean.
During the high season and busy holiday periods, the animation team is present at the park, these employees are hired through Cosmo Entertainment.
In Brasserie de Zwinhoeve, Jan & Maykel and their team ensure that you lack nothing in the culinary field. You don't have to leave the park for a tapas board or extensive dinner! At Food & Drinks (shop/snack bar) you can get your forgotten groceries, a warm snack or a refreshing ice cream.
Photo: from left to right Sander, Yvonne, Tess, Anja & Chantal.